Dear Art Enthusiast,
If you're seeking to add a unique touch to your personal or professional space, or looking for the perfect gift for a loved one, I would be honored to create a custom art piece just for you. As an experienced and passionate artist, I specialize in a range of styles and mediums, and am dedicated to bringing your vision to life.
Whether you have a specific theme in mind or simply want to discuss your ideas, I will work closely with you throughout the creative process to ensure that your custom art piece is perfectly tailored to your needs. I use only the finest quality materials and pay meticulous attention to detail to ensure that each piece is a true masterpiece.
Please don't hesitate to contact me for more information or to schedule a consultation. I can't wait to collaborate with you and bring your unique vision to life.
Best regards,
Mihai Teodor Olteanu
What is a commission piece ?
Think of Michelangelo! He lived mainly on commission works!
At MihaiTeodorOlteanu.art and without being a patron, you can ask the artist to create a work especially for you.
It will not be more expensive than buying a work that has already been created.
When to commission an artwork ?
You love a piece of work but it is much too big for your interior.
You like the colours of a work already sold and you would like a work in the same style.
Maybe you even want to have a portrait of someone you love by an artist whose style you like?
There is not only one good reason to want a work on commission!
It may happen that you find your ideal artwork on MihaiTeodorOlteanu.art, only to discover that it has already been sold.
Fortunately, all is not lost! The artist is more than happy to make you a custom piece.
1 .

You contact our art advisory team 

to request a custom work
2.

We contact Mihai Teodor Olteanu to

negotiate the price

 and reach an agreement on your behalf.
3.

We confirm your commission and 

process your order

 – it'll soon be on its way.
4.

We supervise the creative process, sending you photographs of the work in progress. The worldwide shipping is safe.
MihaiTeodorOlteanu.art guarantees:
The commission will not be more expensive
than the existing work in question
Free returns
within 14 days
Safe delivery
all over the whole world
Bespoke production
and continuous updates
Few of Mihai Teodor Olteanu`s custom art works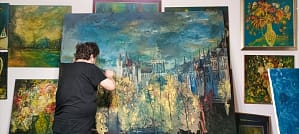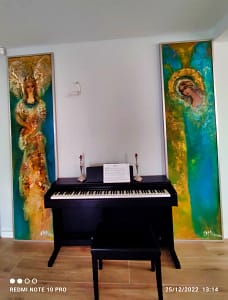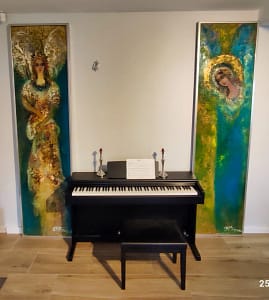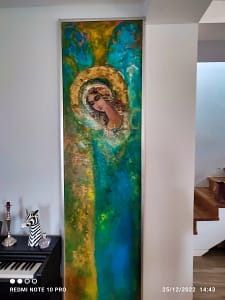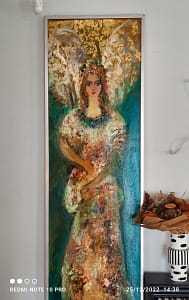 What are you waiting for?